Resale price restriction by an ice cream manufacturer
As you can see in the illustration below, Company H, a large ice cream manufacturer, traveled retail stores, found discounters, and requested them to sell the ice cream at the price decided by Company H. It stopped supplying the product and dispatching shop assistants to the retail stores that did not comply with its request.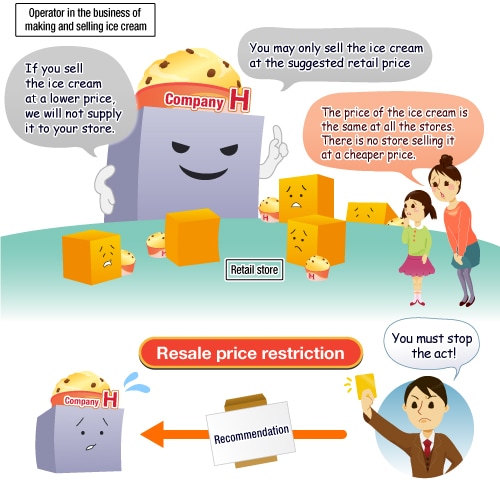 As a result of the investigation by the Fair Trade Commission, the act of the ice cream manufacturer was found to come under resale price restriction, a type of unfair trade practices. Accordingly, a recommendation to stop the act was issued against Company H (Note).
(Note) In January 2004, the recommendation system was abandoned.