What is competition?
In the markets, there are numerous companies that compete with each other.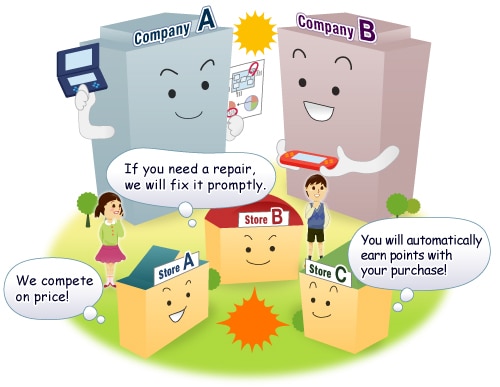 As you can see in the above illustration, Companies A and B are game producers in the markets. Each of them competes by producing new and exciting games to win its rivals. Stores A, B and C also compete each other in the game markets, not only in terms of the prices of the games they sell, but also in terms of the guarantee and services they offer to make consumers happy.