New Year's Greetings from Chair (January 2023)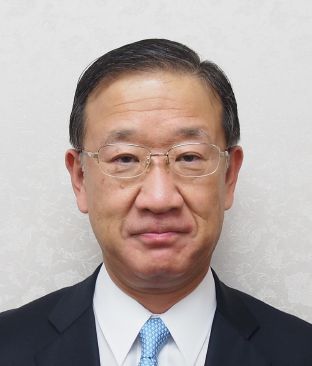 January 2023
 I wish you a Happy New Year.
 This is my third New Year as Chair of the Japan Fair Trade Commission ("JFTC").
 While the Japanese economy is showing signs of recovery due to the ongoing normalization of socioeconomic activities co-existing with the Covid-19, the environment surrounding the Japanese economy has been getting increasingly severe due to soaring prices of raw materials on account of Russia's invasion of Ukraine and the impact of depreciation of the yen. In order to overcome these immediate challenges, as well as to maintain the growth of the Japanese economy and the vitality of society in the face of the challenges of a declining and aging population, it is essential to ensure a fair and free competitive environment that generates vigorous innovation. On the other hand, amid the global challenges of sustainable and inclusive growth against the backdrop of inequality and environmental problems, the Japanese government has set forth the direction of a "New Form of Capitalism" in which the public and private sectors work together to realize a virtuous cycle, based on the idea that an appropriate "distribution" through "Virtuous Cycle of Growth and Distribution" will be the engine of economic growth.
 Under the basic policy of "No competition, no growth", I believe that competition policy has a considerable role to realize fair distribution through the functions of markets that ensure fair competition. This year, we will continue to steadily fulfill our mission so that we can promote innovation and lead to the sustainable growth of the Japanese economy, as well as contribute to ensuring fair trading environment in various fields. We appreciate your continued understanding and support.
1. Strict and agile law enforcement
 With respect to violations of the Antimonopoly Act, we will take strict measures against price cartels and other unreasonable restraint of trade, particularly in areas that have a significant impact on the people's lives and that are in the process of liberalization as a result of deregulation. In addition, from the perspective of ensuring fair trade for small and medium-sized businesses, we will engage in strict and agile law enforcement against unfair trade practices, such as abuse of a superior bargaining position.
 In June last year, we released a statement "Proactive promotion of competition policy in response to socioeconomic changes such as digitalization: Cooperation and strengthening of advocacy and enforcement". We will actively use the information and others gained through our advocacy activities in our enforcement efforts, and in particular in the fast-changing digital market, it is important to quickly restore competition, and we will actively implement law enforcement in a flexible and case-by-case manner through close communication with undertakings, appropriate use of statutory authority, and strengthening information gathering and analysis.
 In addition, as part of efforts to develop a government-wide environment to ensure that small and medium-sized enterprises (SMEs) can pass on labor cost, raw material cost and energy cost to their sales price for securing the funds to raise wages, we have been implementing measures on an unprecedented scale, including emergency investigations, intensive on-site investigations, and requests for voluntary inspections. In the future, based on the results of these efforts, we will implement strict law enforcement in cases of violations of the law, and work with relevant ministries and agencies to develop a vertical competitive environment in the supply chain.
2. Strengthening competition policy
 In response to various economic and social issues, such as the digitalization of the economy and the diversification of ways of working, we actively engage in advocacy activities to improve the competition environment, leading to improvements in corporate compliance with competition laws and reviews of policies, regulations and systems of other government agencies.
 The "Grand Design and Action Plan for a New Form of Capitalism," which was approved by the Cabinet in June last year, also set a policy, "strengthening the advocacy function of competition authorities," and we have just clarified its approach to enhancing the effectiveness of advocacy in the aforementioned statement.
 With regard to the development of rules for the digital market, in June last year, we released a report regarding cloud services, and we are also conducting surveys on the mobile OS market, the app distribution market, and news content distribution. Last year, for the first time since the Act on Improving Transparency and Fairness of Digital Platforms (hereinafter "Transparency Act") was enacted, reviews of the activities of regulated entities were conducted and evaluated by the Minister of Economy, Trade and Industry. The evaluation summarizes activities expected of regulated entities in the future. Meanwhile, the competition assessment of the mobile ecosystem is being carried out by the Headquarters for Digital Market Competition, and the necessity of new rules will be discussed in light of the operational status of the Transparency Act. We intend to actively participate in the discussions based on the findings from the surveys.
 Moreover, the Cabinet Secretariat and relevant authorities are currently working on a legal system for the proper trading of freelancers. We will continue to work on this issue with the relevant ministries and agencies.
 In addition, several surveys regarding subcontracting transactions in software services, credit card transactions, procurement for information systems in government offices, process of setting IPO prices for startups were conducted last year, and we made recommendations to the relevant ministries and agencies based on the surveys.
3. Promotion of international collaboration
 In recent years, there has been a greater need for collaboration and cooperation with foreign competition authorities in both law enforcement and competition policy to deal with international cartels, business combinations, and anti-competitive activities by digital platform operators. In the digital field, the "G7 Joint Competition Enforcers and Policy Makers Summit" was held in Berlin last October attended by the top officials of G7 competition authorities and others. The digital field has been changing at a rapid pace and technologically complex. In order to ensure a fair competition in this field, there is a discussion of the need of not only ex-post regulation such as an antitrust law but also a new law enforcement tool for ex-ante regulation. The EU Digital Markets Act just came into effect last November. In this context, it was very meaningful that the top competition leaders of the G7 members came together to share their awareness of the problems and issues, and to confirm cooperation.
 This year, Japan will hold presidency of the G7. We will continue to work more closely with foreign competition authorities to develop competition policies for the new digital age.
 We have an increasingly important role to play in actively promoting competition policies to promote free and fair competition. The government's comprehensive economic package published last autumn also laid out a policy to strengthen the law enforcement system of the JFTC. We will expand our organization and personnel and improve the organization's professional knowledge in a coordinated way with obtaining the understanding of the people concerned.
 In closing, I would like to conclude my New Year's greetings by asking for your continued understanding and support for the JFTC's efforts and by wishing you all good health and prosperity.