International Competition Network (ICN)
Japan Fair Trade Commission will host the 2018 ICN Merger Workshop on 7th and 8th November at InterContinental Tokyo Bay.
More information will be provided here.
About the ICN
The ICN is a network consisting of national and multinational competition agencies. It was established in October 2001, with the aim of facilitating procedural and substantive convergence. As of the end of April 2018, 138 competition agencies from 125 jurisdictions (ICN member organizations) participate in the network. In addition to competition agencies, it includes international organizations, academics and lawyers as NGA (Non-Governmental Advisors).
Please refer to the ICN website for the details about the activities of the ICN.
The JFTC's involvement
The JFTC has been involved in various activities of the Working Groups of the ICN, such as creating Recommended Practices and Reports. Moreover, the JFTC's staff attend the Annual Conferences and Workshops organized by each Working Group and contribute to the meetings as speakers and moderators.

In particular, the JFTC has been actively contributing to the ICN work as follows.
(1) The ICN Framework for the Promotion of the Sharing of Non-confidential informations("Framework")

Based on the JFTC's proposal, the ICN established the Framework in 2016 for improving internatinal enforcement cooperation and contribution to foster "pick up the phone relationship". Since then, the JFTC has contributed to maintain the Framework.

As of March 2018, 34 competition agencies have been registered with the Framework. By joining the Framework, competition agencies are more easily able to gather information related to their cartel investigations, etc. from other member agencies, as long as their confidentiality obligation permits.
We welcome any inquiries from competition agencies about the Framework(e-mail to:icn-list-maintenance_atmark_jftc.go.jp(please replace "_atmark_" into "@" , when you send to this e-mail address.)).
For Reference:
(2) 2010 Cartel Workshop, October 4-7, 2010 (Yokohama, Japan)
The ICN Cartel Working Group Subgroup 2 (SG2)annually organizes Cartel Workshop where anti-cartel enforcers from member jurisdictions discuss practical ideas on cartel enforcement. The JFTC hosted the Cartel Workshop in Yokohama from October 5 to 7, 2010. Please refer to the agenda / conference materials page for more details.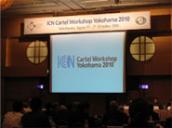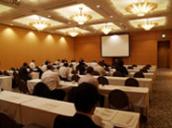 (3) 7th Annual Conference, April 14-16, 2008 (Kyoto, Japan)
The JFTC hosted the 7th Annual Conference in Kyoto from April 14 to 16, 2008. About 500 people including top level officials and staffs from competition agencies around the world as well as NGAs participated in the conference.
Impressions of the conference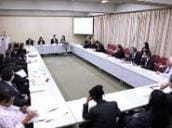 (4) Related Materials